We all hit a slump near the beginning of a fitness program. Not at the very start, when we're excited to get going—more like a few weeks in. It may take six weeks to notice more muscle or better endurance, but how do you get through that time without losing hope?
All during that slump, I was getting stronger—I just didn't know it yet. You can get that feeling of progress earlier in the process, if you just create opportunities to improve. Here are some of my favorites:
Lift something heavier. Experienced lifters struggle to add a pound or two to their lifts; beginners can often add more weight every week. This works best for moves like the deadlift, where even five or 10 pounds is a small percentage of the weight you're working with. (As always, don't pile on the weight if you're not sure your form is good.)
Time yourself. Choose a workout as your benchmark that calls for a set number of reps, but where you can do it as fast or as slow as you like. The Nike Training Club app has a few benchmark workouts at different levels, or invent your own. If you're working toward pull-ups, try a flexed-arm hang. It only takes a tiny bit of progress to be able to beat your time.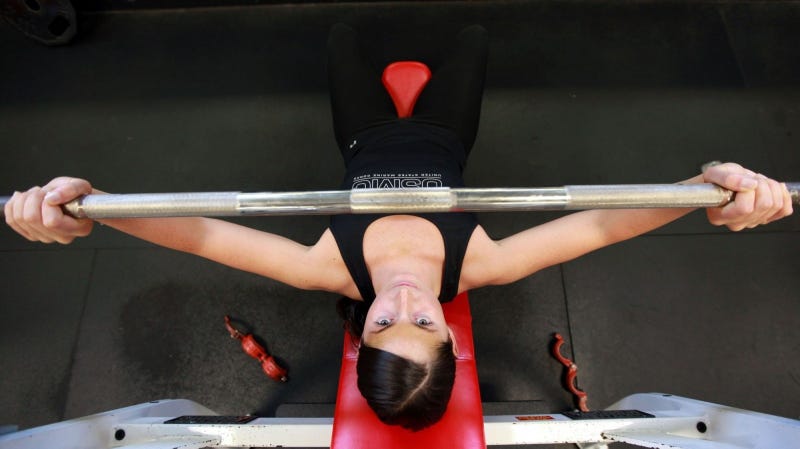 Work out longer. Once you can run a few miles, your speed might plateau; that's fine. So instead of running faster, try running a little bit fartherinstead. Instead of three miles, try three and a half. Then, a week later, try four. Then five. You get to finish each long run saying, with each step, "this is the farthest I've ever run!"
Practice a skill. Lots of exercises are only partially about strength, and partially skill. Have you ever tried paddling a kayak or climbing a rope? Can you do ballet exercises in time with the music? Pick something that seems a little challenging, feel yourself floundering the very first time you try it, and then give it a few more tries.
Return to something you haven't done lately. After focusing on one type of fitness for a while, you may find an old exercise is suddenly a lot easier. You might sprint faster after a few weeks or months of lifting weights, for example.